Come PARK at Lincoln Cottages BnB
Posted on Mon February 19, 2018.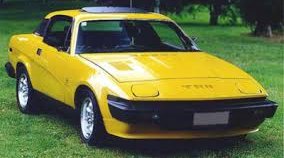 For the past 42 years, car enthusiasts from all over South Africa have flocked to the annual Cars in the Park event. This event is all about celebrating the classic, the elegant, the quirky and the unique when it comes to vehicles of all shapes, sizes and stats
This extremely popular event, the largest of its kind in KZN, and the oldest of its type in the country, and is a draw card for motoring enthusiasts from all over South Africa with up to 14 000 people attending the show. For those that need a place to stay come to Lincoln Cottages the best BnB and self-catering in pietermaritzburg!
The event is a large gathering of enthusiasts from numerous clubs and features a wide variety of makes of motor cars, trucks, tractors and simply fascinating vehicles. There are over 1 300 different exhibits, so there is ample to see and do as you meander around the Gold Circle Ashburton Training Centre Park, an ideal setting for this event. Over 30 Vendors provide food, drinks, coffee, ice cream, etc and over 40 flea markets stands provide for an interesting shopping arena. A beer garden, live band, and a children's playground area certainly makes for an entertaining and fun-filled family day.
Many interesting vehicles can be seen at Cars in the Park, and in recent years it has featured antiques, veteran, vintage cars, vintage steam vehicles and tractors, Ferraris and even Formula One racing cars and the latest and greatest motorcars that manufacturers offer. Ken Phillips owner of Lincoln Cottages also has his own car in the show a yellow Triumph!