Lincoln Cottages Garden Makeover!
Posted on Tue June 12, 2018.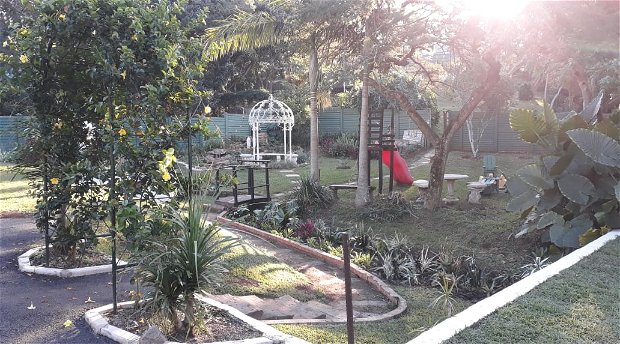 Sim has taken our gardens to new levels!
Once again we have news at Lincoln Cottages. As we are an ever growing and ever expanding business there are constantly lots of changes being made. We strive to achieve the best results, but even as we get to what we percieved to be "the best" we always want more. This has been engraved into the very foundations of Lincoln Cottages by Monica and Ken the hard working and successful owners of Lincoln Cottages.
This week Simphiwe Daniso our maintenance manager has taken it upon himself to transform our gardens and take it to a new level. He has added in more plants, which he has grown himself, to our lush green grass banks and now we have an arrangement of colours to enjoy everyday. Sim has planted them in beautiful and intricate patterns which really do grab the eye.
What makes this garden even more precious is that it was truly grown with love and passion as Sim decided to tackle this task in his spare time and of his own free will. It is amazing to witness such a level of devotion and dedication from our staff members. Lincoln Cottages is for most of us not just a form of income but a home and a family. Thank you so much Sim for your hard work and going above and beyond the call of duty!